Scalable CRE Solutions for Diverse Assets
From pre-construction to ribbon cutting, we provide critical support and deliver results across the entire CRE ownership lifecycle, including site selection, valuation, acquisition, due diligence, brokerage, marketing and property management. The firm's depth of experience in resort and western slope markets is second to none.
Institutional Quality Representation: Global Perspective + Local Approach
We leverage a relationship-focused business model, which has afforded a deep experience set across asset classes and locations, and an influential network of players, tenants, buyers, sellers and key government officials. As residents of a resort market, we also bolster a level of understanding in how unique resort markets truly operate.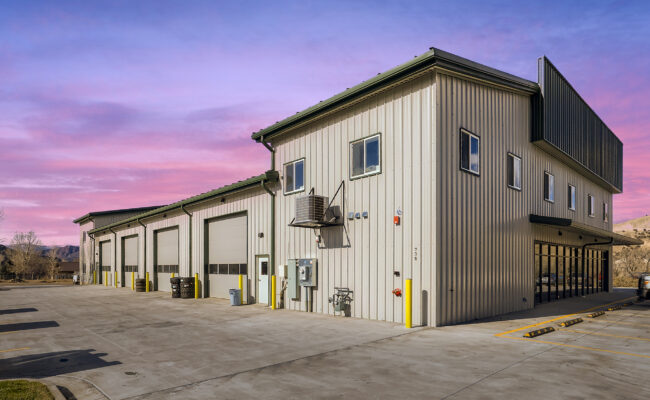 CRE Solutions for Any Property or Stakeholder
As a full-service CRE brokerage, we aim to fully understand your unique needs to better tailor service packages for an array of stakeholders. A mix of services from conception to disposition are offered by our experts, including:
Corporate & Investment Services
1031 Exchange
Acquisition / Disposition
Auction Services
Capital Markets
Construction Services
Due Diligence Management
Leasing Agency / Landlord Representation
Market Analysis
Net Lease Transactions
Opinion of Value
Portfolio Review
Property Marketing
Sale/Leaseback Transactions
Site Selection
Subleasing
Tenant Representation
Advisory & Consulting Services
Acquisition / Disposition
Build-to-Suit
Capital Markets
Distribution Logistics
Feasibility Analysis
Financial Analysis
Lease & Utility Audits
Lease Administration
Location Benefits Analysis
Market Research
Project Management
Property Management
Site Location Modeling
Strategic Planning
Tax Appeal
Title / Escrow / Survey
Valuation & Appraisals
Asset & Management Services
Asset Management
Asset Optimization
Corporate Facilities Management
Green / LEED™ Consultation / Sustainability Management
Trade Credits
Workouts & Restructuring
Marketing & Advertising Services
Asset Marketing Strategy
Asset Communication Strategy
Graphic Design, Photography & Video Services
Advertising Services
Web Design Services
Target Market Analysis
Asset SWOT Analysis
Asset Competitive Analysis
Marketing Messaging Maps
Technology Optimization/Integration Management
Ready to deploy our services?
Considering listing a property in a high-barrier-to-entry market?
Look no further.
Technology Fuels Client Success
We're content experts for our clients. From high quality video and photography to best-in-class research, insights and analysis, we place our clients' property at the top of their respective market. View a recent listing's go-to-market video, and get a feel for the quality of our craft.
In need of quality CRE space?
If you or your firm requires space, regardless of asset class or required finishes,
we can help you find quality CRE at a competitive price.